INRAE is France's new National Research Institute for Agriculture, Food and Environment created in Jan 2020 by the merge of IRSTEA the National Research Institute of Science and Technology for the Environment and Agriculture and INRAE the National Institute for Agricultural Research, which was the actual project partner in NOBEL and is rooted in 1946. It has evolved in response to society's expectations and addresses core development issues, from the local to the international level. Research is guided by developments in scientific fields and focuses on worldwide challenges related to food and nutrition, environment and land use facing the world today. INRAE produces fundamental knowledge that leads to innovation and know-how for society. INRAE lends its expertise to public decision-making.
INRAE takes part in the present project through the joint research unit from Nancy-Strasbourg Bureau d'Economie Théorique et Appliquée (BETA). The involved INRAE team holds expertise to carry out scientific research in: Economics of ecosystem services: environmental valuation, multi-production modelling, economic tools for public policy. Current research involves, among others, design of schemes for payment for ecosystem services (AMII), Forest owners acceptability for ash recycling (RESPIRE), forest ecosystem services and green tourism (AGRETHA).
Main tasks of INRAE in NOBEL
Applying environmental economic approaches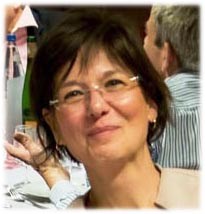 Dr. Anne Stenger is research director in environmental economics at INRAE. She has particularly worked on natural assets' evaluation, especially on groundwater quality, agricultural landscapes and forest externalities. Her technical fields are on econometrics, contingent valuation, experimental economics, behavior of consumer towards risk and uncertainty, forest owners' supply in environmental services. She has been involved in EC as an expert evaluator of proposals during the 90s' and different European projects, the most recent being the coordinator of a WP in Newforex (FP7) and as member of the INFORMED Foresterra European Project (2015-2018).
Dr. Jens Abildtrup is working on the economic valuation of forest ecosystem services, including, recreation, water protection, and carbon sequestration services. He has, in particular, focused on the integration of spatial aspects and the use of GIS data in economic valuation and policy analysis. He has also contributed significantly to the assessment of the cost of provision of forest ecosystem services in FP7-Newforex as well as been involved in and leading several French projects surveying and assessing forest owners' decision-making. He is currently participating in the cost action PESFOR-W.