Ecological characterisation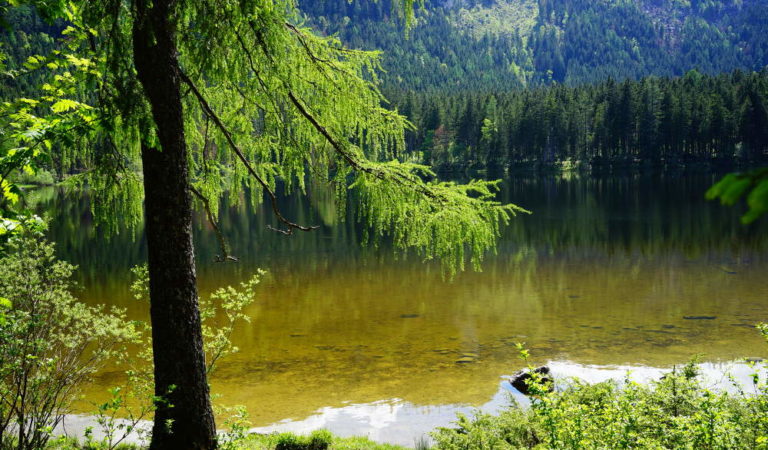 In the region of the Ausseerland in Styria montane to subalpine mixed forests of Norway Spruce, Beech, Silver Fir and Larch in mosaic with agricultural land in the lower part, are changing to the mixed and pure spruce mountain forest complexes and alpine meadows on the upper limit (Video impression). The region is characterized by lakes and high mountains attracting tourists, who are challenging the ecosystem management. More sustainable and quality tourism or special offers for health issues under the umbrella of Green Care FORESTS could be feasible ways to enhance the current situation (Photo: View on Ödensee in Styria Austria with larch in front).
Stakeholders
Private landowners, forest managers, representatives from other sectors (e.g. nature conservancy, environmental NGOs, municipal hunter's associations) are involved on the basis of expert interviews, comment on the procedures and activities of the project, and participate in consultations and information exchange.

The Austrian Federal Forests (ÖBf AG) are the largest ecosystem manager, forest managing company and owner of hunting and fishing licenses in Austria. The ÖBF AG is the main forest owner in the pilot demonstration and interested in the implementation of sustainable forest management strategies.
Location of Ausseerland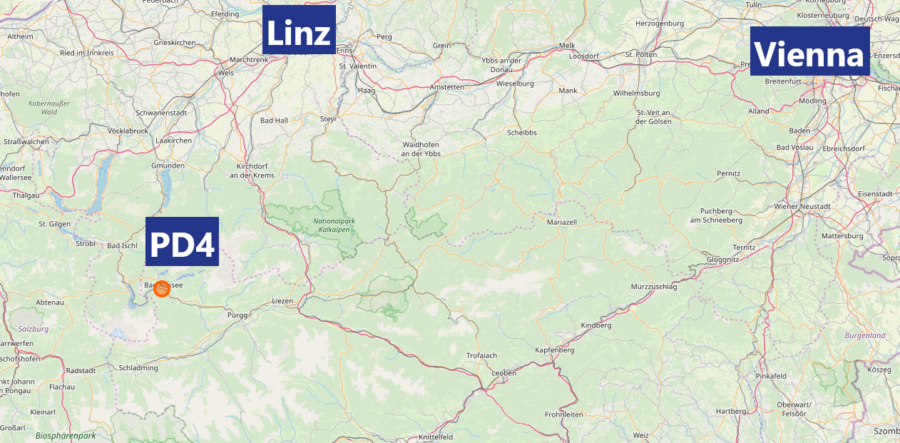 Potential ecosystem services in pilot demonstration
Recreation:
Providers: Landowners, Forest Managers
Consumers: Sportsmen club, (Citizens, Tourists)
Facilitator: platform for Forest administration and NGOs
Payments: Voluntary
Biodiversity:
Providers: Landowners, Forest Managers
Consumers: Government / private consumers
Facilitator: State administration / platform
Payments: By law / voluntary
---
Activities
Former project activities
Based on the LIFE+ Project Ausseerland 2013-2019 broad activities about biodiversity and nature conservancy were carried out. The EU funded project was called "Natural woodlands, bogs and habitat network in Ausseerland" and focused is on active habitat design and networking for the protection of natural resources.
Data, models and methods
All forest cover is classified into forest stands with area from ca 1 to 40 ha. For each stand, forest inventory (mensuration) data are available. Supportive ecological data on landscape level are available for whole study area. The PICUS model family – based on the patch model approach and comprising three model variants PICUS v.1.2, PICUS v.1.4 and PICUS v.2.0, each operating on a different level of physiological detail – will be used to predict the effect of different treatment alternatives on the provision of ecosystem services.
Indicators: are currently elaborated under WP 3 and will be used to quantify different ecosystem services.
Pilot setup
Several workshops are scheduled to set up the pilot demonstration in the Ausserland.
Workshop I | 2019/07/23 | Documentation
Workshop II | planned
Setup of pilot demonstration | in progress