Through the final international conference of NOBEL and SINCERE on 28-29 September, a comprehensive overview of the situation for Forest Ecosystem Services (FES) and related mechanisms in Europe, the associated science, practice, business, and policy considerations was compiled.
Based on an input from a survey of forest owners and managers across Europe, and a series of spatially explicit descriptors of forests, Income and profitability estimates reveal a dichotomy in forest financing as follows: in Northern and Eastern Europe forest income comes almost only from provisioning FES, while in Western and Southern Europe around a quarter of income is linked to regulating and cultural FES. Marko Lovric (EFI)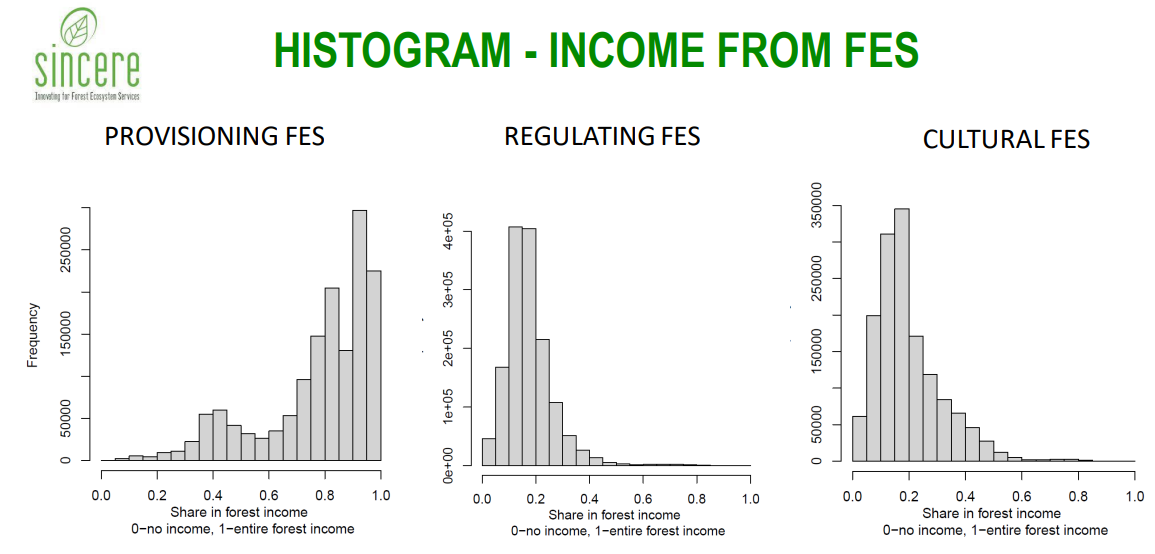 Based on work from the last two decades on innovations in the forest sector in Europe, the major factors and challenges were identified as follows: different attention of forest holdings to different ecosystem services; limited marketability of non-timber FES; the focus of sectoral innovation systems on timber; a challenge to connect rural knowledge and traditions with new urban demands. The best approach for supporting innovations in FES is sketched as "top-down support for bottom-up innovations". Gerhard Weiss (BOKU)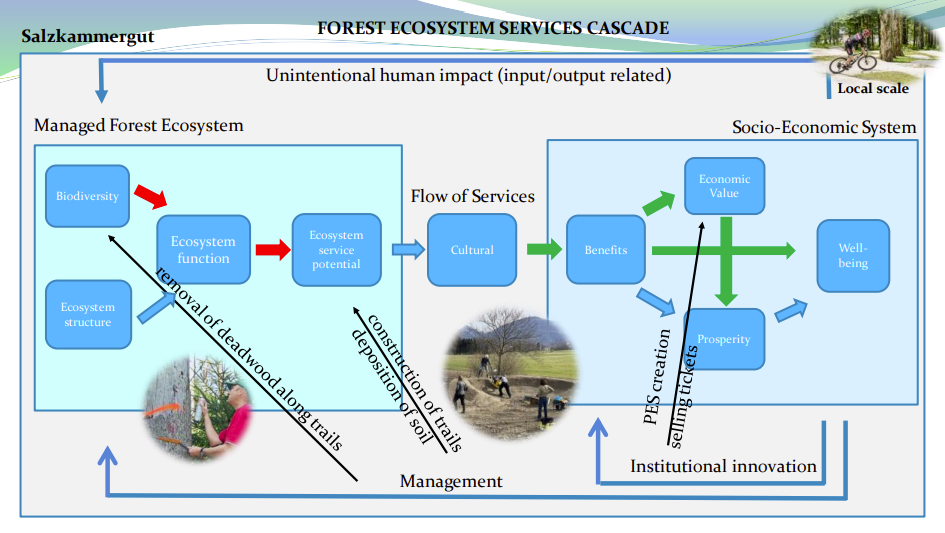 In order to evaluate the effect of forest management interventions, a framework is provided based on the ecosystem service cascade model. This is a new way of classifying and interpreting rural innovation projects and forest management at different spatial and temporal levels, which facilitates their feasibility and sustainability assessment. Harald Vacik (BOKU) and Bart Muys (KU Leuven)
The key challenge for both forest policy and management in the European Union were discussed as follows: balancing the provision of multiple forest ecosystem services and its member states given diverging societal demands. Therefore, a future European forest policy framework needs to support multiple forest ecosystem services in Europe. Georg Winkel (EFI) and Helga Pülzl (EFI)
FES business models were presented from SINCERE and NOBEL on four key aspects: demand for FES; income streams for FES; financing for FES; and FES business models. As a result, the issues and the implications for successful business models for FES were raised.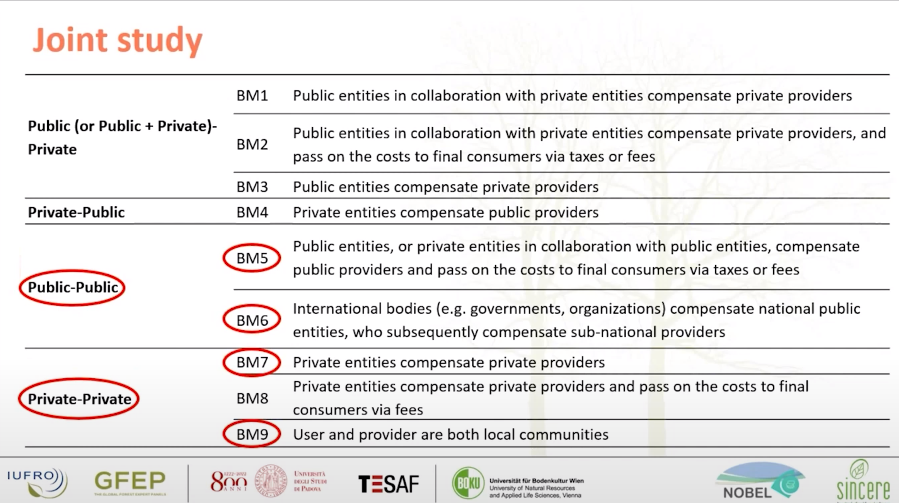 Web-based Auctioning Platform of NOBEL (ECOSEL) was also discussed as an approach that attempts to shift the task of making trade-offs between multiple ecosystem services (ES) from the auctioneer to stakeholders who can "bid" their willingness to pay for their preferred combination of ES; bids for each alternative are pooled, and the best-funded alternative is implemented. Bo Jellesmark Thorsen (University of Copenhagen) and Logan Bingham, (University of Lisbon)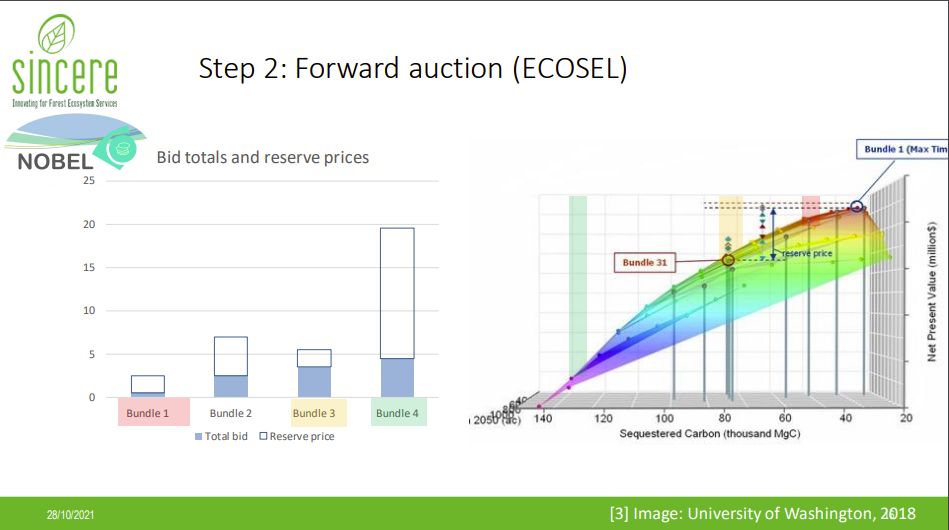 In the panel discussion, an interesting and topical debate brought together Eeva Primmer, Research Director of the Finnish Environment Institute SYKE, Eva Müller, Director-General for Forests, Sustainability and Renewable Resources Federal Ministry of Food and Agriculture, Germany and Fanny-Pomme Langue, Secretary-General of the Confederation of European Forest Owners in an all-female panel, expertly moderated by session host Jo O'Hara (FutureArk Ltd). The debate was kicked off by an audience poll, a final poll asked participants for one word to capture the topics and discussion of the whole session. Among the most popular answers was communication! dialogue, mediation and transparency. Clearly, we need more coming together and talking over these issues – there is much to discuss!